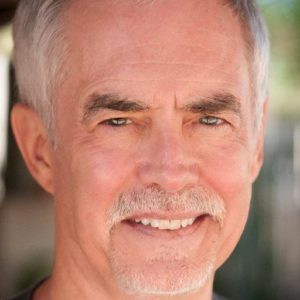 Tom Weitzel is an Emmy winning producer and accomplished voice actor working from his private studio in Los Angeles. He studied performance at Saint Joseph's University in Philadelphia and Syracuse University. He keeps his skills sharp with the best of the best: Pat Fraley, Nancy Wolfson, Scott Brick and Donna Grillo.
A respected network television Writer/Producer/Director, his alumni list includes: Entertainment Tonight, The Insider and CBS This Morning. A member of the Directors Guild of America, Tom has created "robust content" from six of the seven continents. (Want to know the best VO booth in Cairo; the best coffee shop In Bosnia? Ask him.) See Tom and his crew on the toe of The Sphinx.
He dedicates his free time to CALM, a child abuse prevention program based in Santa Barbara, AIRSLA which supplies audio recordings to the sight impaired and Food Not Bombs which feeds the homeless in Santa Monica.